The Centre for Applied Behavioural Sciences (CABS) has research faciltities at our Heriot-Watt University campuses in the UK, Dubai and Malaysia. At each location, we have dedicated research support: Dr Yiannis Argyropoulos (Experimental Officer, UK), Dr Hajar Aman Key Yekani (Technical Support, Dubai) and Aisyah Zulkipli (Technical Support, Malaysia).
UK
Our Edinburgh-based researchers benefit from research facilities that were fully refurbished in 2017, comprising three expertise-specific research spaces: the Lord Balerno labs, the Body and Emotion Lab, and the EEG (electroencephalogram) lab.
The Lord Balerno labs, which cover a full floor of the building, house:
a driving simulator with eye tracker technology equipped with 3-camera SmartEye eye-tracker, a Logitech steering wheel, racing driver's and passenger's seats, and a phone cradle (for driver's distraction studies).
a computer screen eye-tracker equipped with Gazepoint Biometrics HD Eye Tracker
a medical lab
a perception lab
a memory lab
nine consistent-environment interview rooms. Each interview room includes a PC running specialist computer programs for psychological research and analysis such as PsychoPy, Qualtrics, SPSS and R.
The Body and Emotion Lab is equipped for Transcranial Direct-Current Stimulation (tDCS) and Functional Near Infrared Spectroscopy (FNRS), and includes a kinematic suite (cameras, a set of force transducers, measuring grip aperture and force).
The EEG (electroencephalogram) lab is outfitted with BIOSEMI equipment to record electrical brain activity. The EEG lab has both portable and in situ EEG equipment.
Dubai
In 2021, our Dubai-based researchers moved to a purpose built campus with dedicated behavioural sciences research space. The Psychology Laboratory consists of ten computer booths, a meeting area for collaboration, and four sound-proofed interview rooms, all supported by the on-site Psychology Technician's office.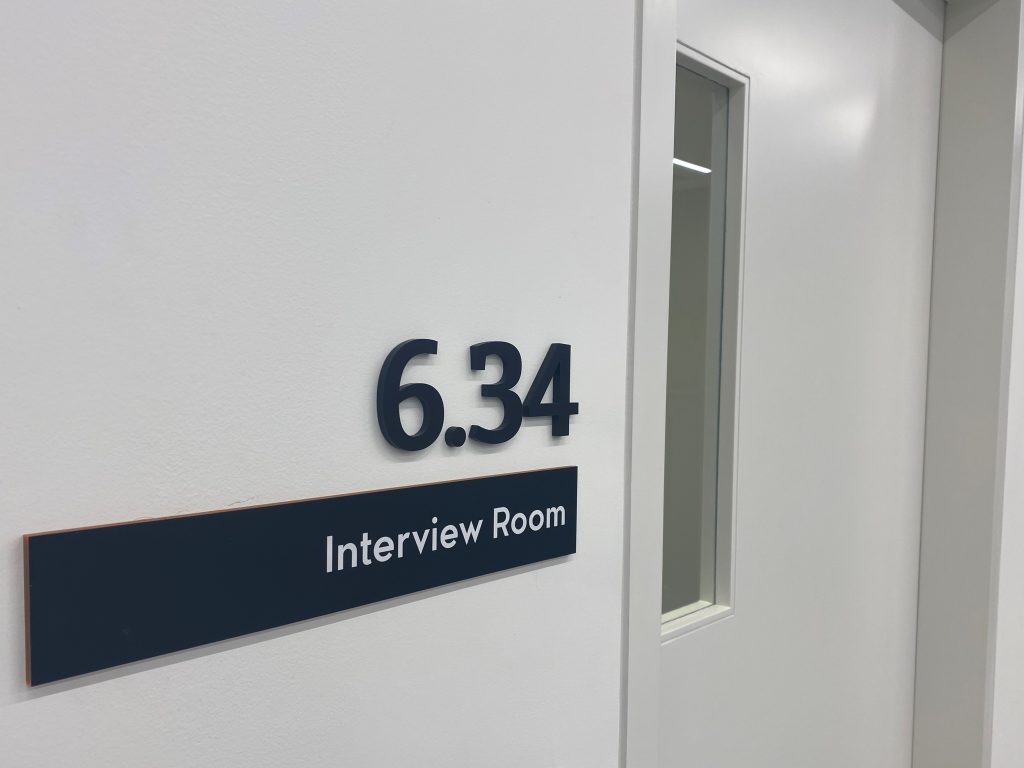 Malaysia
Our researchers in Malaysia have access to a dedicated teaching space with adjoining interview rooms for research studies (the Beck and Loftus labs). There is also an observation room for supervisors and the Psychology Technician.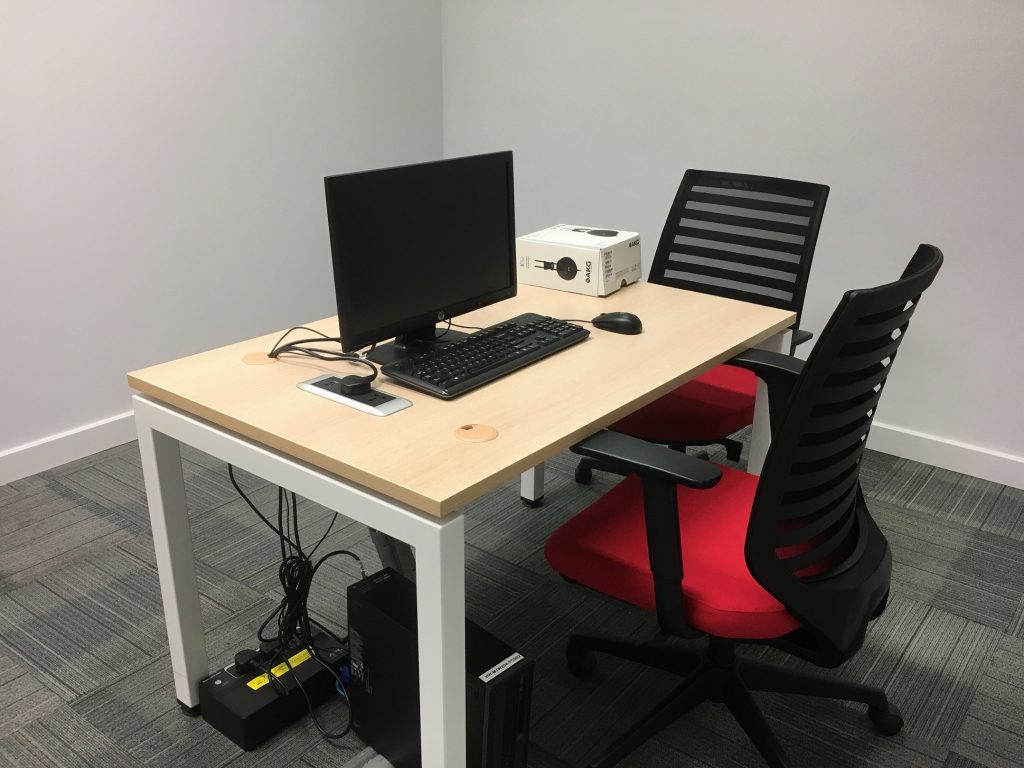 Additional facilities
Complementing our dedicated research spaces, CABS researchers have access to additional facilities at Heriot-Watt University through our interdisciplinary collaborations. For example, CABS research is conducted in research facilities for human multimodal interaction research at The Edinburgh Centre for Robotics, including the new National Robotarium opening in 2022; the Global Research Innovation and Discovery Centre (GRID), a centre for technological innovations, with equipment for gamification and VR; the Living Lab (School of Engineering and Physical Sciences); the Virtual Reality Lab (School of Engineering and Physical Sciences) and the Language Labs (Languages and Intercultural Studies in the School of Social Sciences).