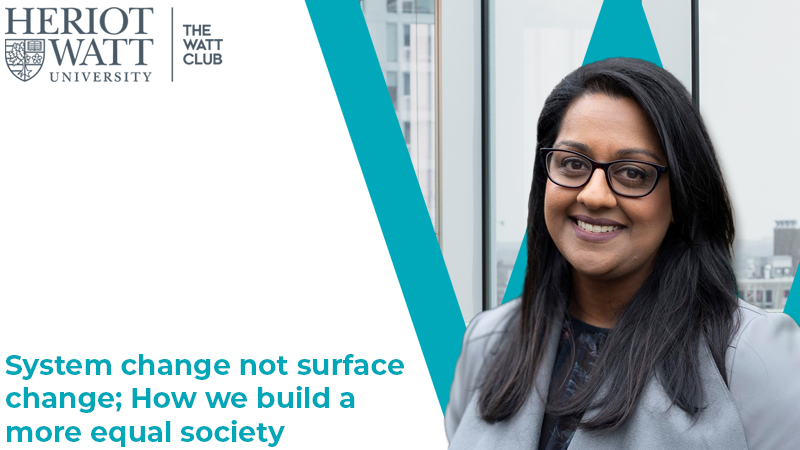 In collaboration with the Watt Club, we are delighted to invite you to our upcoming event with alumna Talat Yaqoob as she shares her talk, "System change not surface change: How we build a more equal society."
Talat is an experienced research consultant, campaigner and commentator, with a focus on women's equality, anti-racist policy making, multiple discriminations and intersectional analysis. Skilled in campaigning, social research and policy influencing across a number of areas including equality in employment and education. The talk promises to challenge current thinking and practises and there will be time at the end of the talk for questions and discussion.
The event will be held at our Edinburgh campus, although you can watch virtually as we'll also be sharing on Zoom and there will be a recording available afterwards.
Register here (UK 12.00-1.00pm, Dubai 4.00-5.00pm, Malaysia 8.00-9.00pm).