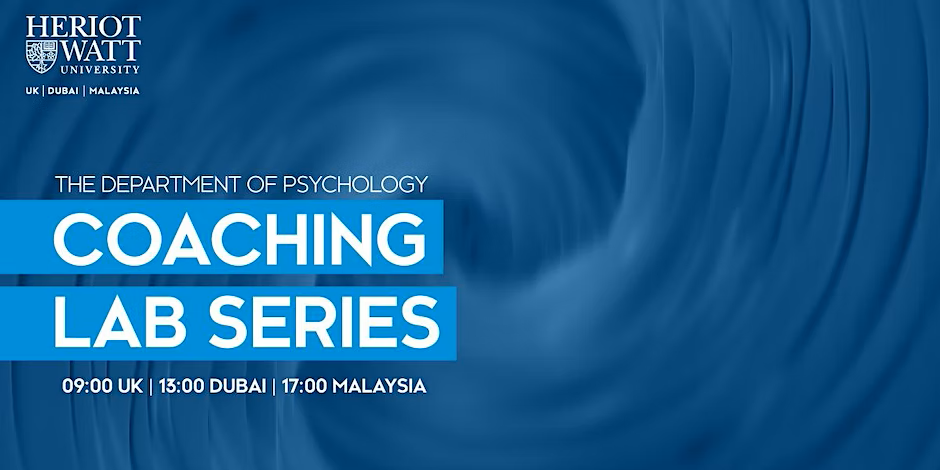 We are pleased to invite you to join our upcoming coaching lab session and meet the European Mentoring and Coaching Council (EMCC) Global.
EMCC Global is one of the largest organisations in coaching and related disciplines. While its name hints at its European roots, EMCC has become a global industry body that represents coaches, mentors, and supervisors from Europe, across the Middle East to Asia and beyond.
More than a professional body, EMCC Global mission is to develop, promote, and set the expectation of best practice in mentoring, coaching, and supervision globally for the benefit of society with a strong foundation in evidence-based practice.
This interactive webinar hosted by the HWU Coaching Lab will allow participants to learn more about:
EMCC Global
EMCC members contribution to society
Events, activities, conferences, and trainings across regions offered by the EMCC to connect coaches, mentors and supervisors.
How to get accredited with EMCC
This webinar is for any coaches or coaches in training looking for accreditation with a global industry body and wanting to find out more about EMCC Global
Speakers:
Rachael Hanley-Browne – President EMCC UK
Akram Sabbagh – President EMCC Asia Pacific Region
Ivan Yong – Vice President Social Responsibility EMCC APR
Register here (UK 9.00-10.00am, Dubai, 1.00–2.00, Malaysia 5.00-6:00pm).